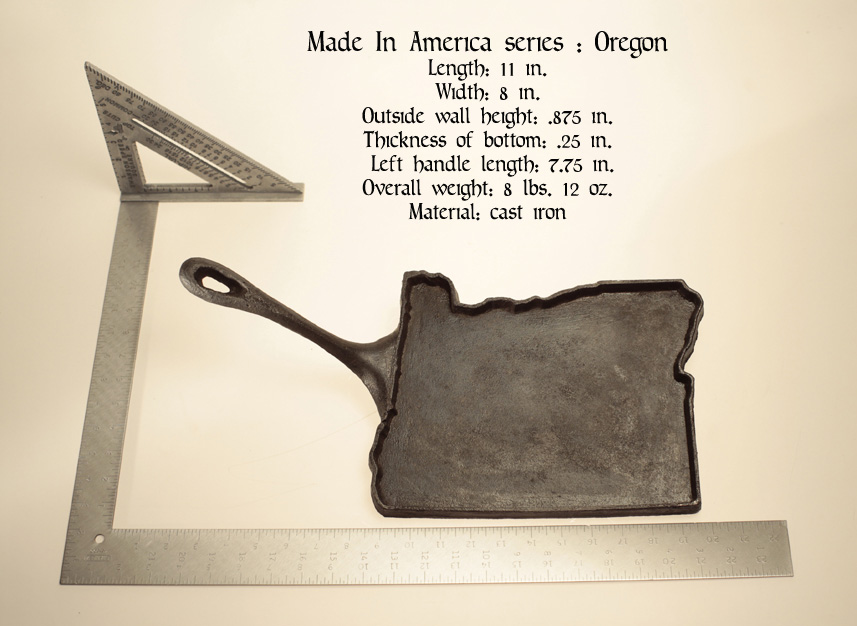 Shop State Pans
Oregon
Each of the "Made In America" state pans are entirely unique, hand-cast, made to order, limited edition reproductions of the original patterns used to create the large interlocking map of 48 contiguous states of America. Only 50 pans of each state will ever be produced.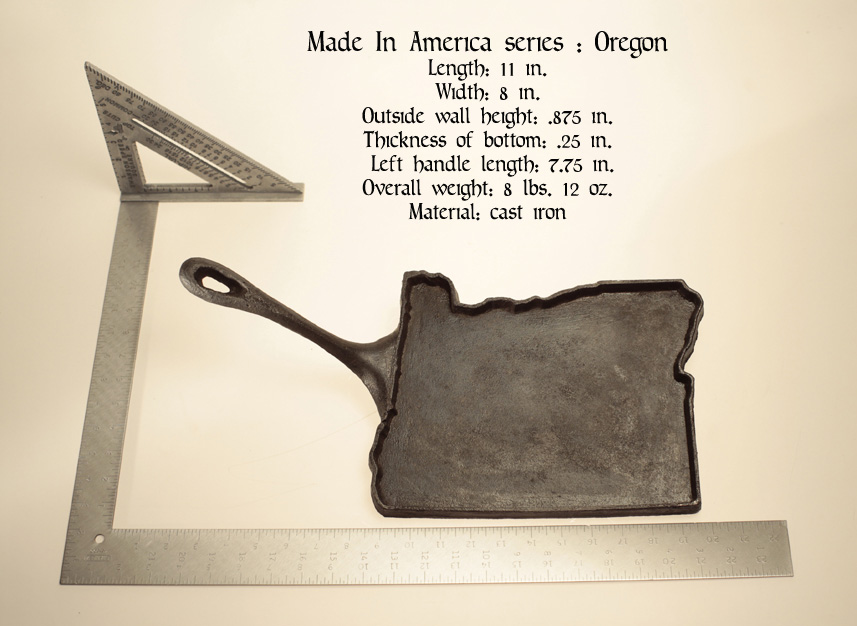 Additional Info
Each iron skillet is cast into sand moulds that is made from scratch for every state skillet we create. We mix 200 pound batches of sand in a retro-fitted cement mixer, and use a biodegradable resin to bind the sand particles together into the mold, which holds the shape of each state's pattern for casting.
There is one master pattern made for each state, which was originally hand-cut with birch ply for the side profile of the pan, and local cherry wood for the handles.
Each of the skillet's handles are all individually sculpted and made specifically for that state's master pattern. The unique shape of each handle is designed to either cantilever above or duck below the neighboring states around it, allowing the full 48 state skillet map to fit together without interruptions.